I've been working on this dress since a little before 12th Night. It was supposed to be just a quick dress with a bunch of marginal materials. I got this lightweight brocade for really cheap and I had oodles and oodles of rhinestones I'd picked up on clearance at Joann's. And then there were the tacky buttons I bought at the local quilt shop when they were closing it out. Not to mention the curtain valance. It was supposed to be tacky. My inner costumer was totally in the driver's seat.
Ummm. I'll admit it, I LOVE THIS DRESS! I still have shoulder ruffs to do, the partlet, and a big standing ruff, but so far I'm totally adoring it. It is shaping up to be much more than the sum of its parts. I have no idea why. Maybe it is tacky, but I feel great in it.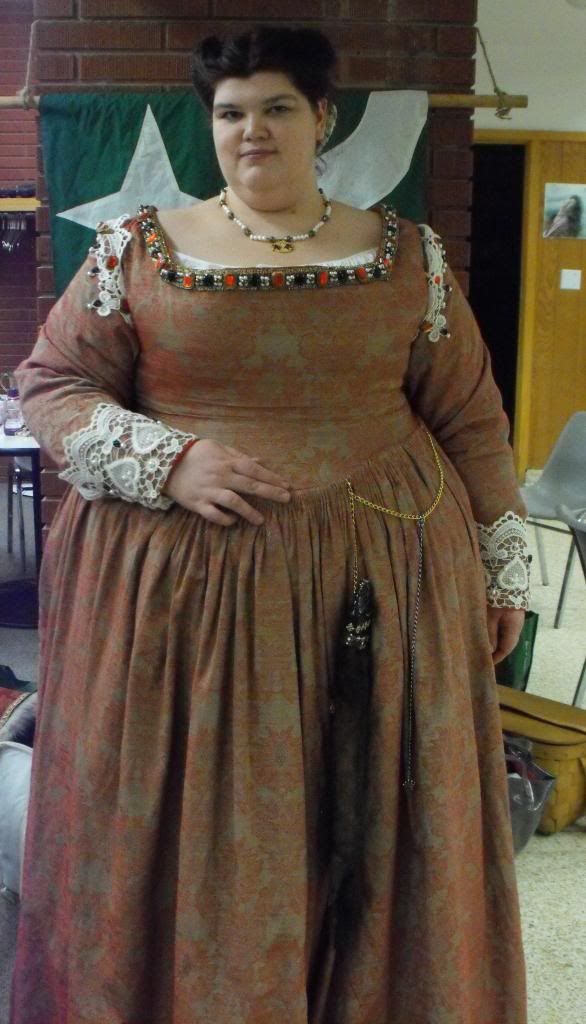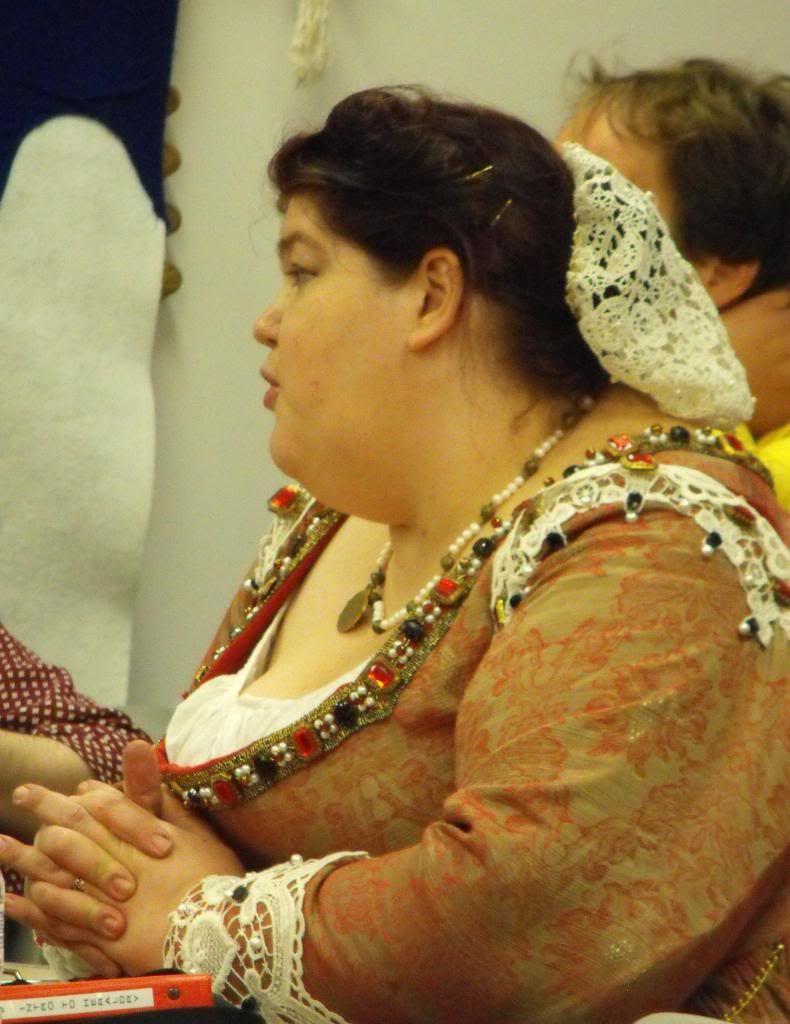 I'll get a full photoshoot once I finish the ruffs, but you get the idea. Here's me in the herald's meeting at the end of the day, so I'm a bit bedraggled, but check out the cute little scuffia I made on the drive up. I pearled a round doily and gathered it. Ta-Da! I keep thinking about doing a tutorial for it, but it seems like that'd be too simple. What do you think?